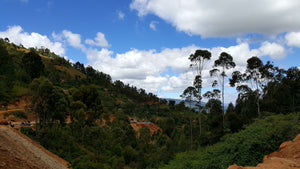 Your Giving Matters
By making a contribution today, you will help support the mental health and well-being of all! Join us in catalyzing self and system transformation locally and internationally!
Generosity Scholarship Funds
With your donation of any size, the Global MINDS Collective's Generosity Scholarship Funds (GSF) will provide financial support to individuals and small organizations interested in our programs, trainings, and resources so they too, can positively impact the overall wellbeing in others!
GSF can go towards a number of significant areas of support, including:
establishing scholarships for educators, healthcare professionals, first responders, parents, young leaders, people with lived experience, and others who require financial support to access our programs and trainings;
developing initiatives to ensure equity, diversity, inclusion and decolonization practices are centered in all of our work; or
supporting our on-going Mindful Social Innovation programs and trainings in development and humanitarian contexts!
Frequently Asked Questions
Is my donation secure?
Absolutely. The security and confidentiality of your information is our highest priority. We use industry-standard SSL (Secure Sockets Layer) technology to protect your information and provide a safe and secure environment for online donations. We will not sell, trade or share your personal information with anyone else, nor send donor mailings on behalf of other organizations.
Is my donation tax-deductible?
Yes. The Global MINDS Collective is a registered charity through Canada Revenue Agency (registration number: 713163715 RR 0001). Charitable tax receipts are automatically handled by CanadaHelps, and your tax receipt will be emailed automatically when a donation is made.
Will I get a receipt?
A donation receipt will be sent to you at the email address you provide on the donation form. Please be sure to keep a copy of your receipt for tax purposes. If you select a recurring donation, you will be sent an individual receipt each month when your donation is processed.
Questions?