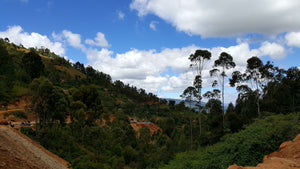 By The Numbers
300+ people globally have participated in, been inspired by, and catalyzed change through Mindful Social Innovation (MSI) programs and trainings
25+ innovation processes and products designed in collaboration with partners across 10+ sectors
10,000+ people globally have improved their social and emotional capacities, resilience, and well-being through Social & Emotional Learning and Mindfulness programs and trainings
1st global movement for MSI through the Global Mental Health Innovation Imaginarium
Our Global Projects
2023 Highlights
London, Ontario, Canada: In partnership MINDS of London-Middlesex and St. Joseph's Health Care London, we're hosting a Mindful Social Innovation Lab program with community leaders, professionals, and advocates to co-design innovations with and for young and emerging adults facing severe and complex mental illness.
Chatalengo, El Salvador: In partnership with the Surviving Memory in Postwar El Salvador consortium partners, we're conducting research on the mental health care system in target communities, adapting and contextualizing the Mindfulness Ambassador Program (MAP) to train local leaders and health care professionals to offer culturally-relevant care, and hosting a Mindful Social Innovation Lab with young people to co-design mental health and psychosocial innovations with and for their communities.
Spotlight On:
"A Taste of Kenya"
The Taste of Kenya: A Collection of Recipes and Stories of Recovery from Mental Illness is Kenya's first cookbook which shares recipes and stories of recovery from mental illness. As an innovative advocacy tool to reduce stigma, it was co-created in 2019 by people experiencing mental illness in Kenya and graduate students at Western University, Canada.
Your support of the cookbook contributes to a fund specifically for individuals with mental illness in Kenya to pursue social entrepreneurial opportunities.
What People Are Saying
... empowered me to feel like I could contribute to creating innovative solutions to complex challenges… the program has directly created new and exciting opportunities for me in my career.
- Fellowship Program Participant
I gained a genuine sense of being part of something. It is exceedingly rare to participate in a program and leave instilled with the message "we are always here for you," and to believe it.
- Fellowship Program Participant
I thoroughly enjoyed taking this graduate course as it challenged me to step outside of my comfort zone and think creatively. Through collaborating with my team, I learned the importance of diverse perspectives in solving complex challenges.
- Graduate student