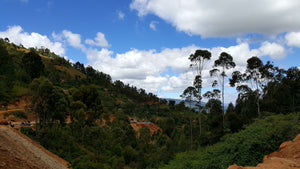 Overview
The Global MINDS Collective is a charitable social enterprise federally-registered in Canada, and arose from the success of the Global MINDS Interdisciplinary Development Initiative (2016-2019) at Western University, Canada. Since 2016, the team has led the development and application of transformative global mental health system innovation, education, and research opportunities in local, international, and Indigenous contexts. In 2022 after years of collaboration, the Global MINDS Collective acquired Mindfulness Without Borders, a leading provider of best practices and evidence-based programs on secular mindfulness and social and emotional learning.
Our Journey So Far
In 2016, the Global Mental Health INcubator for Disruptive Solutions ("Global MINDS") was established through the Interdisciplinary Development Initiative (IDI) at Western University, Canada. The IDI provides seeding for initiatives that further Western University's research and teaching mission, attract scholars and graduate students, involve the participation and collaboration across disciplinary boundaries, and bring prestige to Western University.
The host faculty of the Global MINDS IDI was the Schulich School of Medicine & Dentistry (Schulich), and participating faculties include Health Sciences, Education, Information and Media Studies, Richard Ivey School of Business, Brescia University College, Social Sciences, School of Graduate Studies and Postdoctoral Studies. In addition to these Western University partners, the Africa Mental Health Research and Training Foundation (AMHRTF; formerly known as the Africa Mental Health Foundation) – the leading non-governmental organization dedicated to research and policy development on mental health and substance use disorders in Africa - was the international partner of Global MINDS. Ruth Ruhara, Dr. Victoria Mutiso, and Dr. David Ndetei were core collaborators from the AMHRTF.
Led by Dr. Arlene MacDougall, this IDI was inspired by Community REcovery Achieved Through Entrepreneurism (CREATE) Kenya, a transdisciplinary, multi-institutional project in Kenya that was seeded by funding from Grand Challenges Canada (Government of Canada). CREATE Kenya is an innovative paradigm of recovery from serious mental illness in low-income settings involving the integration of social entrepreneurship and psychosocial rehabilitation best practices. Between 2016 – 2019, the Global MINDS team evolved the curriculum and pedagogy based on new learnings and feedback from learners and communities.
In 2019, Dr. Arlene MacDougall and Raksha Sule co-founded the Global MINDS Collective and continued partnering with Western University to offer graduate courses.
In 2019, Raksha was invited to attend the Mental Health Forum ("mhForum") at the World Health Organization in Geneva, Switzerland, where she observed a significant need to be constructive and critical of mental health innovation. In 2022, taking the learnings from the mhForum and other global engagements, she led the Global MINDS Collective team to initiate and chair the world's first Global Mental Health System Innovation Imaginarium to (re)imagine and (re)define global mental health innovation. The Imaginarium was co-chaired by the MHPSS Collaborative.
In parallel, others showed deep commitment to the growing portfolio of the Global MINDS Collective. For example:
Morgan Rosenberg led a customized Mindful Social Innovation Lab program with NEXT Canada's C-Suite and Executive Team;
Dr. Angi Yoder-Maina (Green String Network (GSN)) and the GSN team brought the lens of peacebuilding to our mental health work, and coached our graduate students for work
in Kenya, South Sudan, and Somalia;
Grace Gatera offered strategic direction and inspiration on the involvement of young people and people with lived experience;
Christian Cossidente and Victor Ugo (MHPSS Collaborative) provided invaluable guidance, ideas, and coordination as co-chairs of the 2022 Imaginarium;
Shara Thomas led curriculum contextualization processes, including through an equity, diversity, inclusion, and decolonization lens; and
Jean-Marie Bazibuhe (Hope & Health Vision), Lucio Kikuni (Hope & Health Vision), and Dr. Anica Zeyen (Royal Holloway, University of London) provided trust, guidance, and partnership
for launching a comprehensive Mindful Social Innovation Lab for community leaders, teachers, and students in the Democratic Republic of the Congo.
In late 2022, led by Morgan, Alice Zeng, Terry Off, and Erin Rankin Nash, the Global MINDS Collective became a charitable organization, federally-registered in Canada.
Simultaneously, the Global MINDS Collective was gifted the intellectual property and materials of Mindfulness Without Borders, a charity founded by Theo Koffler, which has been a leading provider of best practices and evidence-based programs on secular mindfulness and social emotional learning for over a decade. In its early beginnings, Mindfulness Without Borders engaged in leading thought-leaders, researchers and advocates who are passionate about mental health and wellbeing.
We are deeply grateful for all those who have joined our mission and have contributed to this journey with immense energy, enthusiasm, and effort. We are thrilled to share our first public virtual launch will occur in summer 2023 and first in-person launch in autumn 2023; and we look forward to the many years ahead as we continue to grow!
Mindfulness Without Borders Legacy
The Global MINDS Collective builds on the legacy of Mindfulness Without Borders, championed by Theo Koffler (Founder, 2007-2023) and Leah Gardiner (Director/Executive Director, 2012-2022). Mindfulness Without Borders was a leading provider of best practices and evidence-based programs on secular mindfulness and social emotional learning, globally. Of their many accomplishments, Mindfulness Without Borders has: worked across more than 15 countries (including Rwanda, Mexico, and the USA) to offer the Mindfulness Ambassador Program, which bring mindfulness-based social emotional learning to schools, communities, and other spaces of connection; instructed professional development courses at the University of Toronto's (Ontario, Canada) Continuing Education Mindfulness Meditation Program; and trained the York Regional Police Department (Ontario, Canada) in Mindful@Work, a professional development program to help individuals build a repertoire of skills to break from habitual patterns, mitigate stress, and build resilience.
Their seminal programming, the Mindfulness Ambassador Program and Mindful@Work, continues to be offered by the Global MINDS Collective; and the spirit and wisdom shared by Theo and Leah continue to be harnessed throughout the evolving work at The Global MINDS Collective. The gratitude for Theo and Leah expands to others amongst the team, including Ronit Jinich, Natalie Matias, and Sarah Hunter, many of whom continue to work with the Global MINDS Collective today.